People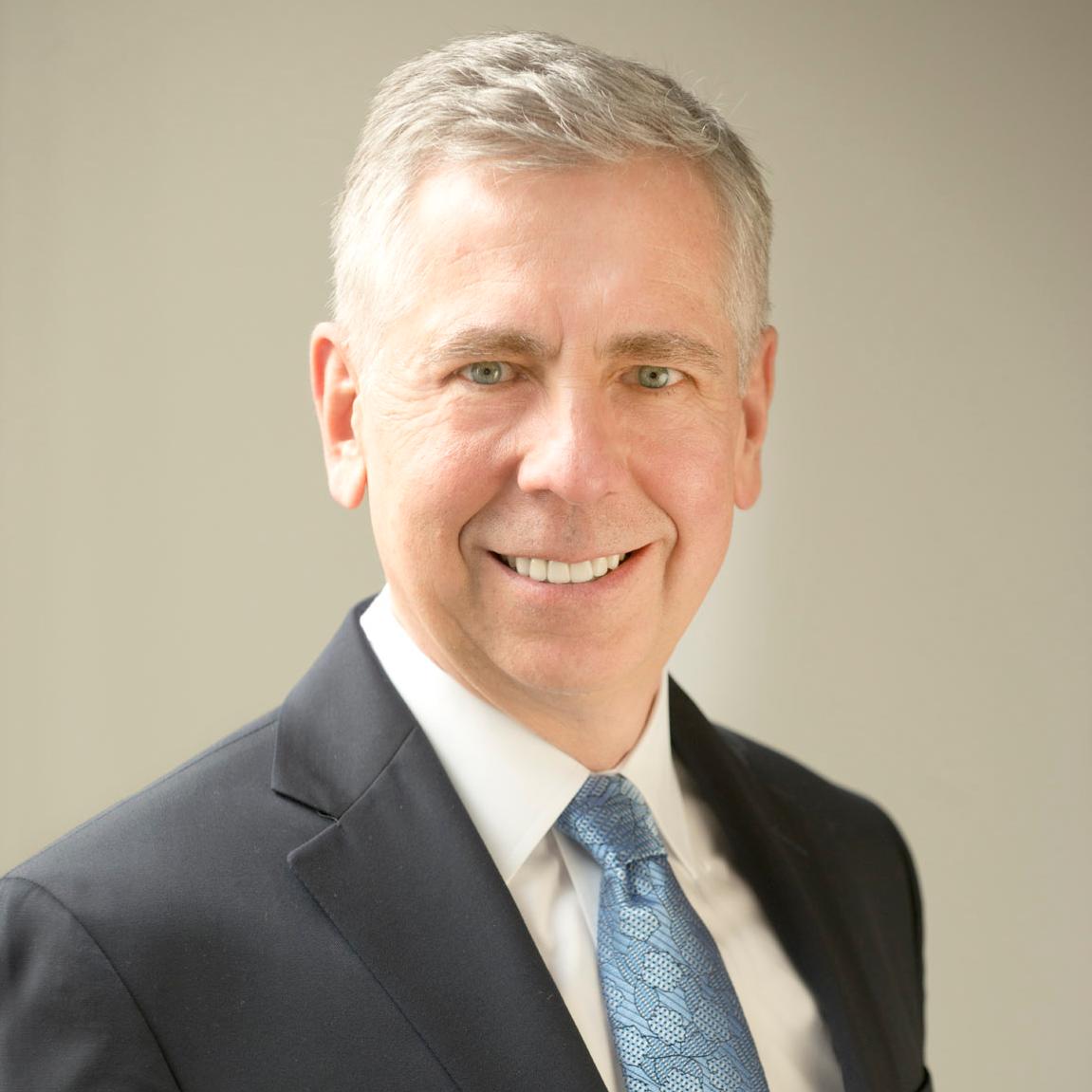 Michael M. Marick
Partner
Chicago
312.946.4235
312.946.4272
Overview
For decades, Michael Marick has successfully represented property and casualty insurers in high exposure disputes over coverage at the claim stage, in trial courts, and on appeal. Mike's successes inside and outside the courtroom are based on a deep understanding of the insurance business — from the claims, underwriting and legal perspectives. He has served as national coverage counsel and lead counsel for insurers in significant mass tort coverage litigation, environmental coverage suits, and a wide variety of high stakes insurance and reinsurance disputes. Mike also has been retained as a consulting/testifying expert witness on insurance issues, and as an arbitrator. He is certified by ARIAS U.S. as a reinsurance arbitrator. His published works have been cited by courts as persuasive authority, and for many years he taught insurance law at IIT Chicago-Kent College of Law.
Mike is widely regarded as one of the leading attorneys in the United States representing liability insurers in coverage and bad faith matters. Chambers USA: America's Leading Lawyers for Business rates him "Band 1," and reports that he is "a premier insurance coverage litigator with encyclopedic knowledge," say sources, who also remark: "He is an effective strategist who envisions the end game." (2018) He "maintains a great reputation for his experience and ability handling a range of complex disputes... 'He has a great legal mind'... 'He is extremely effective, both in the courtroom and at the negotiating table.'" (2017) And, "'the brilliant, effective, and well-liked' Michael Marick enjoys wide admiration for his insurance expertise and litigation skills... 'He has an encyclopedic knowledge of insurance and is universally well respected by policyholders and insurers.' Others enthuse about his ability to 'take extremely complex situations, boil them down to a plan and then execute it.'" (2016) The
Best Lawyers
in America named Mike the 2015 Chicago Insurance Law "Lawyer of the Year," based on particularly impressive voting averages he received during the nationwide peer assessment process.
Honors
Chambers USA: America's Leading Lawyers for Business, Insurance: Dispute Resolution-Illinois (2012-2017)
Euromoney Legal Media Group, Expert Guides: "Best of the Best USA," 2014–Present; "World's Leading Insurance and Reinsurance Lawyers," 2002–Present
Chicago Insurance Law "Lawyer of the Year," presented by The Best Lawyers in America® (2015)
DRI Davis Carr Outstanding Committee Chair Award, 2014
"International Who's Who of Insurance and Reinsurance Lawyers" (2014 – Present)
American College of Coverage Counsel, Board of Regents, 2014 – 2017; Founding Fellow, 2012
125 Alumni of Distinction Honoree, IIT Chicago-Kent College of Law, 2013
Best Lawyers in America®, Insurance Law (2009 – present)
Professional Achievement Award, IIT Chicago-Kent College of Law, 2008
Leading Lawyers , Law Bulletin Publishing Company (2004 – present)
Super Lawyer list, Illinois Super Lawyers (2005 – present)
Distinguished Service Award, IIT Chicago-Kent College of Law, 1996
AV® Preeminent Peer Review Rating, Martindale-Hubbell, its highest rating for ethics and legal ability


Professional Associations
ARIAS U.S., certified reinsurance arbitrator (2018 – present)
American Law Institute (2012 – present)
Defense Research Institute (DRI)

National Director (2014 – 2016)
Chair, Insurance Law Committee (2012 – 2014)

IIT Chicago-Kent College of Law

Board of Overseers (1993 – 1995; 2006 – present)
Alumni Board of Directors (1989 – 1999)

Federal Bar Association, Chicago Chapter

Board of Directors (2009 – 2010)

American Bar Association

Vice-Chairman, Tort & Insurance Practice Section, Excess, Surplus Lines and Reinsurance Committee (1990 –1992)

Publications Chairman (1991 – 1992)

Membership Chairman, Litigation Section, Insurance Coverage Litigation Committee (1991 – 1996)

Illinois State Bar Association

Assembly Delegate (1993 – 1996)
Insurance Law Section Council (1990 – 1997)

Vice-Chairman (1994 – 1995)
Chairman (1995 – 1996)

Co-editor, The Policy, quarterly insurance law newsletter (1992 – 1996)

International Association of Defense Counsel
Professional Liability Underwriting Society
Illinois Association of Defense Trial Counsel
Chicago Bar Association
Florida Bar Association
Reinsurance Professional's Deskbook — A Practical Guide (Thomson Reuters/DRI eds. 2015-2019), Chapter Editor
"Excess Insurance," Illinois Insurance Law, Chapter 19 (Illinois Institute for Continuing Legal Education (eds. 2014-2019)
"Insurance 2017: Reflections on the Law and Industry," Defense Research Institute (DRI), Insurance Coverage and Claims Institute, Chicago, Illinois, April 6, 2017
"Special Considerations in Settling Coverage Disputes," Defense Research Institute (DRI), Insurance Coverage & Practice Symposium, New York, New York, December 3, 2015
"Policy Limits Demands: Challenges For Insurers and Defense Counsel," Defense Research Institute (DRI), Insurance Law and Claims Conference, Hartford Connecticut, Oct. 28, 2015
"Lawyer Monthly Interviews Michael Marick on Insurance Issues," Lawyer's Monthly Issue 57-15 (April 2015)
"Insurance 101: Procedural Issues And Strategies – Insurance Coverage And Bad Faith Litigation," Defense Research Institute (DRI), Insurance 101: Coverage and Bad Faith Litigation, webcast, each July, 2013–2015
"Plaintiffs' and Policyholders' Bar – What Are they Up To?," Defense Research Institute (DRI), Insurance Roundtable, Chicago, Illinois, June 16, 2015
"Initiating Insurance Coverage Litigation," New Appleman on Insurance Law Practice Guide, Chapter 14 (eds. 2007 – 2015)
"Determining Whether to File Pre-Discovery Motions," New Appleman on Insurance Law Practice Guide, Chapter 18 (eds. 2007 – 2015)
"The American Law Institute Principles of the Law of Liability Insurance Project," DRI Insurance Roundtable, Chicago, Illinois, June 10, 2014
"Serving the Insurance Industry and Its Attorneys," For the Defense (May 2014)
"Duty to Defend: Analyzing Complex Issues," PLRB/LIRB 2014 Claims Conference & Insurance Services Expo, Indianapolis, Indiana, March 18, 2014
"Breaking Down Barriers in Policyholder-Insurer Disputes Over Counsel Selection and Payment," Euromoney's Best of the Best USA, 2014
"The ALI Principles of the Law of Liability Insurance," American College of Coverage & Extracontractual Counsel, Annual Meeting, Chicago, Illinois, May 7, 2013
"Coverage 2013: The Most Challenging Issues for Insurers and a Look Over the Horizon," DRI, Insurance Coverage and Claims Institute, Chicago, Illinois, April 11, 2013
"Top Ten Tips for Handling Liability Coverage Issues Nationally," PLRB/LIRB 2013 Claims Conference & Insurance Services Expo, Boston, Massachusetts, March 18 – 19, 2013
"Leading Coverage Lawyers: The Most Significant Insurance Coverage Decisions of 2013," Coverage Opinions, Vol. 3, Issue I (commenting on New York K2 decision and American Law Institute "Principles of the Law of Liability Insurance" project)