People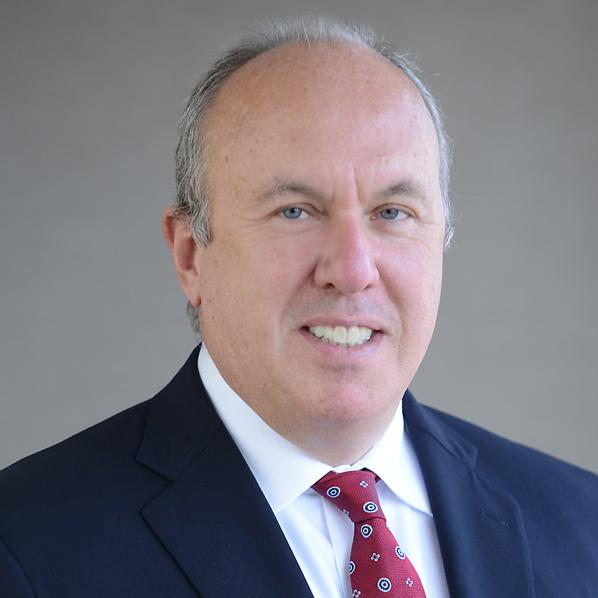 Steven F. Napolitano
Partner
New York
212.820.7746
212.820.7740
Overview
For more than 25 years, Steve Napolitano defended products liability, toxic tort, personal injury and wrongful death, and commercial litigation at Skadden, Arps, Slate, Meagher & Flom LLP. Steve was a litigation partner at that firm until December 2016. Throughout his career Steve has served as coordinating and trial counsel in many notable product liability and mass tort litigations, and has represented defendants in high exposure individual tort and commercial cases. His clients have included a wide variety of U.S. and international companies and insurers. He has also briefed and argued dispositive motions and appeals in New York and around the country.
Steve's litigation experience includes the following types of matters:
Asbestos. Defended manufacturers in asbestos wrongful death litigation around the country, including a foreign manufacturing defendant that was repeatedly sued in the Philadelphia Court of Commons Pleas, and a manufacturer of asbestos-containing floor tiles located in buildings throughout New York City, including the World Trade Centers. Steve has lectured and written on issues concerning asbestos litigation.
Pharmaceuticals and drugs. Steve has represented a number of the world's leading pharmaceutical companies, including Pfizer. He was part of trial teams that tried a number of cases for that company in the District of Massachusetts. He has also been lead counsel in individual pharmaceutical injury cases.
Cosmetic products. Defended personal injury claims brought against manufacturers of cosmetics and beauty supplies.
Computers. Steve successfully defended a personal computer manufacturer in a series of proposed class actions. Those cases were dismissed at the pleadings stage. Steve also represented a keyboard manufacturer in over 150 "repetitive stress injury" cases in New York State and elsewhere.
Aviation. Defended a Japanese manufacturer of personal aircraft in accident and wrongful death litigation around the country.
Home consumer products. Steve represented a manufacturer of home heating units in personal injury and property cases in New York Supreme Court, including two cases that were tried to defense verdicts.
Food supplements. Defended a food supplement manufacturer in federal multi district litigation.
Hospital equipment. Steve took two products liability cases to trial in Cook County, Illinois for a manufacturer of hospital sterilizers. Those cases were settled favorably following jury selection.
Environmental contamination. Steve defended Travelers Insurance Company in a high profile insurance coverage litigation brought by General Electric to recover hundreds of millions of dollars in connection with the environmental cleanup of the Hudson River.
Food and beverages. Steve was involved in the defense of the largest U.S. beer company in class actions involving allegations of deceptive advertising to minors. All of those cases were dismissed at the motion to dismiss stage. He also represented that defendant in dram shop litigation in New York State that was dismissed. Steve has separately represented an international manufacturer of malt beverage products in litigation in Florida stemming from a product recall. He also represented the manufacturer of a popular energy drink in wrongful death litigation in Brooklyn, New York.
Sexual abuse claims. Steve was part of a national litigation team that defended more than 50 sexual abuse claims against a leading youth service organization.
Copyright infringement. Defended a publisher of educational textbooks in cases involving allegations of copyright infringement.
Catastrophic accidents. Representations include the defense of consolidated litigation concerning a fatal explosion at a titanium manufacturing plant that killed three workers; collapse of a crane in New York City involving a pedestrian death; defense of an apartment building owner in California involving multiple deaths.
Steve is admitted to the bar of New York State, all of the federal district courts in New York, and a number of other federal district and appellate courts. Steve has regularly written and lectured to industry and legal groups on issues pertaining to products liability and other litigation issues.
HONORS
New York Super Lawyers, 2012, 2018-2019
New York Super Lawyers - Metro Edition, 2016
JUDICIAL CLERKSHIP
Law Clerk to the Hon. David H. Souter (1988-89, New Hampshire Supreme Court)
PROFESSIONAL ASSOCIATIONS
International Association of Defense Counsel
Defense Research Institute
New York City Bar, Products Liability Section
"The Class Action Chronicle." Skadden. Various issues 2015-16.
"Consumer Product Complaints and Section 15(b) Compliance: Legal and Regulatory Considerations and Implications." ICPHSO, Orlando, Florida, February 2015.
"Practical Considerations for Dealing with Subsequent Remedial Measures." New York Law Journal. May 2014.
"You've Been Warned: Pleading and Proving Failure to Warn Claims." New York Law Journal. January 2014.
"Maximizing Your Success With Successor Liability." New York Law Journal. November 2012.
"Speculating About Speculative Damages." New York Law Journal. January 2012.
"Dissecting CPSC's New Public Database." Skadden. March 2011.
"Foiling the FMLAA." Law 360. March 2011.
"Litigation - The Rules of Punitive Damages." New York Law Journal. October 2009.
Publications
September 26, 2017

Steve Napolitano published an article in Law360 discussing potential legislation that could significantly change how cosmetic products are regulated by the U.S. Food and Drug Administration.