People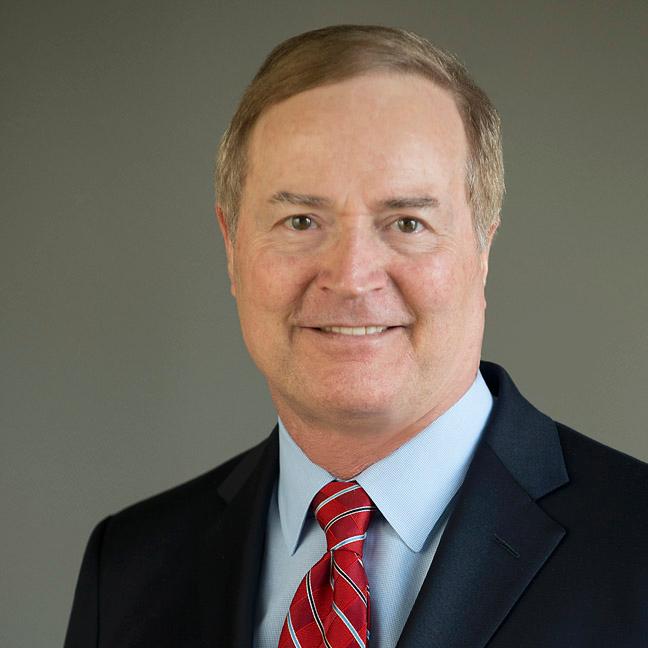 Peter F. Lovato III
Partner
Chicago
312.946.4250
312.946.4272
Overview
Peter (Pete) Lovato, III, is a highly skilled attorney who litigates business and financial controversies in the state and federal courts, and who also serves as outside general counsel for an international information technology company. He has more than thirty-five years of experience resolving disputes involving the liability of corporate directors and officers, attorneys, insurance agents and brokers, accountants, and the obligations of insurance carriers under policies that insure these professionals. In his role as outside corporate counsel, Pete provides advice on a wide variety of issues including contract, employment, leasing, and regulatory matters. Pete counsels domestic and foreign insurance companies regarding their coverage obligations under professional liability policies; defends or monitors the defense of securities claims, shareholders' derivative claims, and professional malpractice claims; and litigates insurance coverage disputes and commercial and real estate controversies. He has also handled ERISA cases, especially those involving fiduciary and successor liability claims. Pete's diverse litigation experience extends to both the trial and appellate arenas. He has appeared in courts located in more that twenty-five different states, including the United States Supreme Court and the United States Courts of Appeals for ten of the twelve federal circuits.
Insurance-Related Litigation Matters
Regularly acts as monitoring or coordinating counsel, or both, in connection with the defense of professional liability, securities, and derivative lawsuits against insured companies and their management corps.
Obtained a Fourth Circuit Court of Appeals judgment based on Colorado River doctrine that was complimentary of the conduct of a directors and officers (D&O) liability insurer, reversed the trial court, and reinforced the right of insurer to pursue rescission of a $20 million policy during the pendency of the underlying claim.
Convinced an Ohio Appellate Court to enforce absolute pollution exclusion in a D&O policy in connection with large claim of fraud in the sale of a business. Underlying plaintiff alleged insured seller failed to disclose potential liability for cleanup costs. Judgment led to $2 million cash recoupment of defense costs previously advanced by insurer.
Obtained dismissal by Minnesota federal court of insurance coverage claim by large commercial bank that had settled claim against its real estate brokerage arm for $5 million. Court applied "fraud in fact" exclusion to bar coverage for sole remaining RICO claim, finding proof of such a claim would necessarily require finding of a predicate criminal act of fraud.
Prevailed in Maine arbitration enforcing Insured v. Insured exclusion in D&O policy to bar coverage for claim by bankruptcy trustee against bankrupt company's management.
Won federal court trial in Chicago brought by co-insurer for contribution. Court held client insurer had no duty to defend underlying claim.
Successfully defended $12 million suit for insurance coverage brought in New Jersey by assignee of insured insurance claim administrator. Trial court held non-recourse, consent judgment was unreasonable and collusive, and therefore unenforceable.

Commercial Matters
Handled numerous matters for financial institutions involving issues relating to taxation, state and federal regulations, negotiable instruments, letters of credit, lender liability, loan commitments, and computer services contracts.
Acted as national coordinating counsel for litigation and regulatory matters for several large failed financial institutions.
Recovered more than $10 million from bank customer and his law firm in claim for breach of fiduciary duties in connection with joint venture with a failed financial institution. Claim involved highly sensitive national political overtones.
Recovered approximately $50 million from officers, directors, and providers of professional services to financial institution.
Tried claim and prevailed in Fifth Circuit in defense of class-action against largest bank in Texas asserting $30 million ERISA claim for successor liability to beneficiaries under acquired bank's employee benefit plan.
Successfully pursued, on behalf of federal banking agencies, large and high-profile professional liability claims against directors and officers, accountants, and attorneys in connection with failed banks and savings and loan associations.
Successfully defended, in trial court and on appeal to D.C. Circuit, ERISA class action seeking $3 million in benefits under employee severance plan.
Successfully defended $15 million claim arising from joint venture for development of regional shopping center.
Successfully defended an arbitration challenging real estate developer's right to continue development under a joint venture agreement with Illinois insurance company later placed in state receivership. Arbitration held with deputy insurance commissioner before former chief judge of federal court in Chicago.
Recovered $41 million in litigation with provider of computer data services.
Successfully defended $6 million employment claim against CEO of Chicago branch of large foreign bank for defamation and interference with contract.
Defended, on First Amendment and privacy grounds, Chicago-based, non-profit federation of service clubs composed of business and professional leaders in cities and municipalities throughout the world. Case argued before and decided by the Supreme Court of United States.
Results
08/18/2017

Skarzynski Black prevailed in an appeal of a summary judgment ruling that a settlement by an insured defendant was unenforceable against its insurer.
 

03/01/2016

Skarzynski Black attorneys obtained two favorable rulings for their clients in an action for declaratory judgment and breach of contract, resulting in a final judgment and total victory. 
Accountants Professional Liability Exposures,

International Risk Management Institute, Inc

., 2004, Co-Author.
Presentation at the State Bar of Texas, Professional Development Program: Litigation Involving Insolvent Financial Institutions, Dealing with Insolvent Organizations (1989), Author and Presenter.
Presentation at the State Bar of Texas Seminar: Jurisdiction and Removal Issues, Selected Issues in Law (1989), Author and Presenter.
Presentation at the Illinois Institute of Continuing Legal Education Seminar: Will Employment Doctrine (1985), Author and Presenter.