People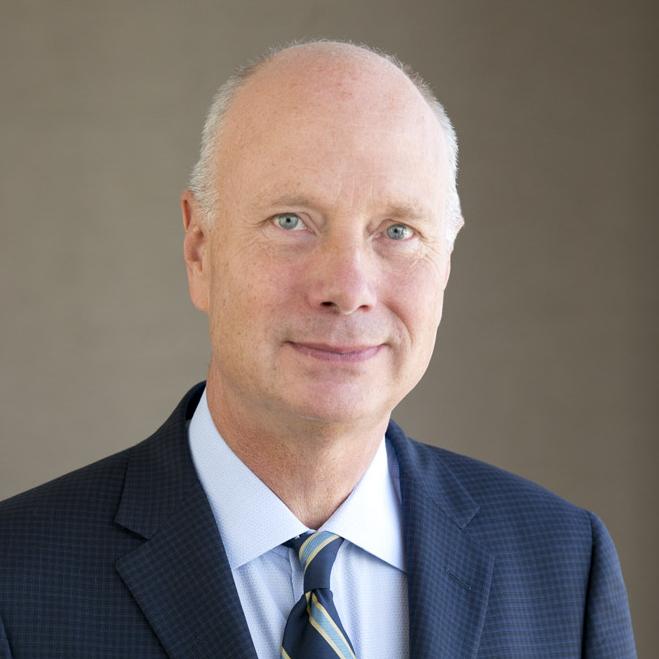 James Sandnes
Partner
New York
212.820.7760
212.820.7740
Overview
James (Jim) Sandnes focuses on complex litigation, including insurance coverage, commercial and financial services matters. He provides a broad range of corporate counsel to businesses (in many sectors), including securities broker dealers and direct sales and marketing companies, Jim's expertise extends to national litigation on diverse subject matters ranging from corporate fiduciary litigation and aircraft leasing to direct sales, trade secret, business tort, business break up/appraisal and employment.
Prior to joining Skarzynski Marick, Jim served as corporate general counsel to a technology company. In his in-house role, he gained diverse experience in operational, transactional and litigation issues. As a result, Jim frequently advises clients on transactional, employment, entertainment and marketing issues. He has helped clients draft direct sales compensation plans, celebrity product endorsement contracts, national spirit alcohol marking contracts, technology use and licensing agreements, investment documentation and commercial, transactional and vendor arrangements.
Jim served as a law clerk to the Honorable Mary Johnson Lowe, District Judge, United States District Court for the Southern District of New York. He then honed his skills as a litigator at a major Wall Street firm, where he worked on significant securities, media, First Amendment, entertainment, insurance, trade secret, trademark and taxation matters. After many years of private practice, Jim joined a $120 million internet infrastructure technology joint venture (based in Reston, Virginia) affiliated with Global-Switch (UK) as Executive Vice-President for Legal and Business Affairs. In this role, Jim served as general counsel, overseeing a wide range of related business activities, including all of the human resources and contracting functions of the company, facilities acquisition/leasing and risk management.
Jim is a member of Skarzynski Marick's Executive Committee.



Honors
Martindale-Hubbell®, AV Preeminent Rated
New York Super Lawyers, 2011, 2013-2019
Served on a joint judicial screening committee of the New York County Lawyers Association and the Association of the Bar of the City of New York



Professional Associations
New York County Lawyers Association.
Federal Bar Counsel.
Professional Liability Underwriters Society (PLUS).
Cases of Interest
Representing a private equity/hedge fund with respect to its interest in a publically traded Nevada corporation in litigation relating to stock dilution created by a series of transactions with related parties. Recently obtained a very favorable ruling from the United States Court of Appeals for the Tenth Circuit on a complex federal jurisdictional issue.
Representing a major direct sales company in ongoing national multi-jurisdictional litigation in federal courts in Florida and Missouri. Obtained preliminary injunctive relief preventing sales force raiding and a number of other favorable rulings on pleading and discovery motions.
Prevented the issuance of a preliminary injunction seeking to order a major D&O insurer to advance its $20 million policy limits in a complex fraud multi-district litigation. Successfully argued that the absence of a critical endorsement was a scrivener's error, resulting in a favorable settlement for the client.
Successfully litigated on behalf of three major D&O insurers as quota share participants on a $40 million dollar insurance policy. The case was unusual because the relief granted by the Delaware Chancery court was equitable in nature, resulting in substantial questions as to coverage for any fee award. Obtained a successful reversal of the trial court's finding of coverage from the Appellate Division of the New York Supreme Court, saving the insurers a substantial portion of the limits involved.
Representing a major aircraft leasing company against a South American airline in a $50 million dollar aircraft lease default litigation pending in the Commercial Division of the New York Supreme Court. Successfully obtained the return of the aircraft. Currently pursuing substantial money judgment against the airline and number of related entitles.
Successfully represented a 3-D display technologies company in contract and security interest litigation in both the New York state courts and the U.S. District Court for the Southern District of New York involving an attempt by an investor use a debt security interest to seize certain patents and patent applications. Resolved the litigation with no cash payment--the client merely granted a royalty-bearing patent license to the plaintiff.
Successfully represented a major public manufacturing company in an arbitration against its travel provider alleging that the travel provider failed to properly protect the company's interest in negotiating with travel vendors. Obtained over $1 million in travel credits for the client.
Results
03/29/2017

Skarzynski Black obtains a declaratory judgment ruling, on behalf of an insurer, holding that a D&O policy did not cover settlement payments in the nature of disgorgement.
Trial Advocacy, Depositions and Federal Procedure, Instructor, The N.Y. County Lawyers' Association, Committee on the Federal Courts.