People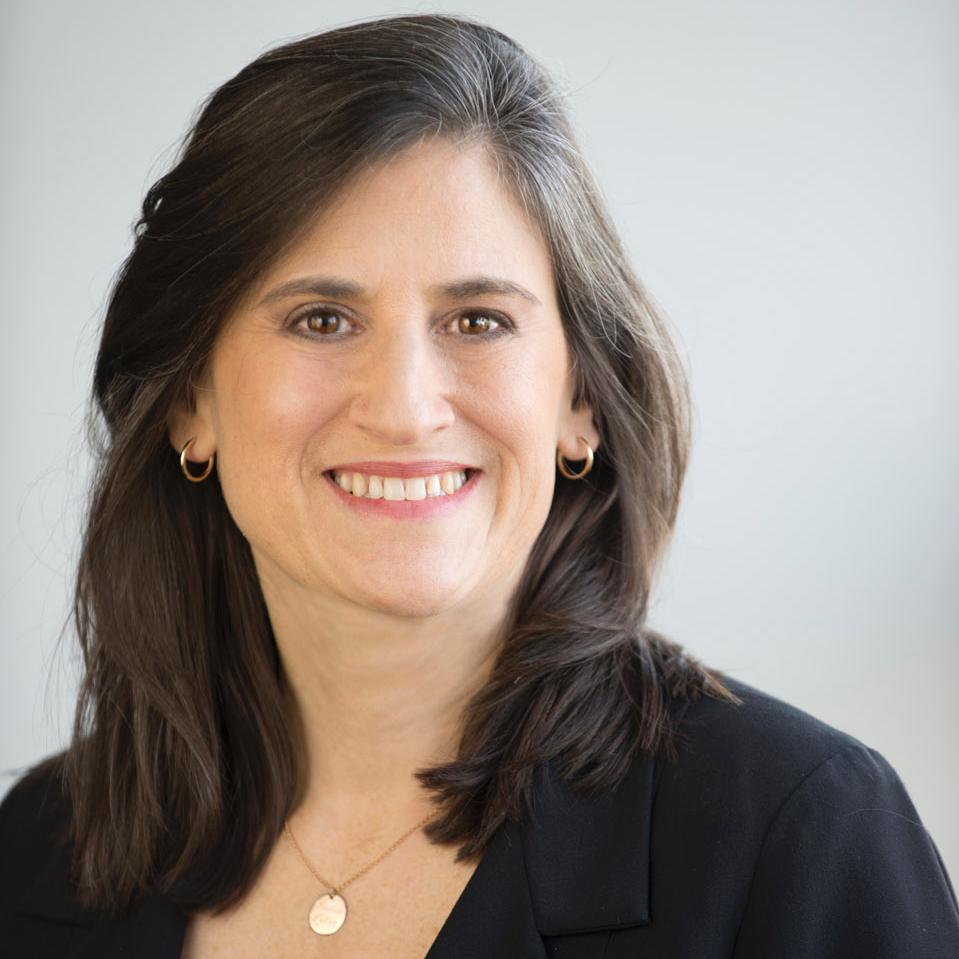 Evan Shapiro
Partner
New York
212.820.7712
212.820.7740
Overview
Evan Shapiro is a highly experienced insurance coverage advisor and litigator with a focus on advising insurance companies, and defending insureds, in commercial and professional lines. She advises clients on the exposures faced by insureds under public and private company directors and officers (D&O) and fiduciary liability insurance policies, including securities class actions, merger and derivative litigation, corporate governance matters and other business and professional liability matters. Evan's broad litigation experience includes representation of insurers in coverage disputes and parties in business and professional liability actions.
Evan also assists clients with drafting specimen and manuscript policies and specialized endorsements in complex underwriting situations as well as underwriting and developing new insurance products and identifying "best practices" for claims handlers responding to bad faith threats and documenting their files.
Evan has authored several articles in professional journals on developments in insurance law and has presented at PLUS and bar association CLE programs on issues relating to insurance coverage of corporate director and officer liability and other professional liability issues. She also conducts in-house client forums and training programs involving D&O, ICPLI and miscellaneous professional liability insurance coverage.



Honors
New York Super Lawyers, 2006-2018


Professional Associations
Association of the Bar of the City of New York, Insurance Subcommittee on Directors and Officers Liability (2001-2003).
Professional Liability Underwriting Society (PLUS), Member.
Cases of Interest
Planetarium Travel, Inc. v. Altour International, Inc., 97F. Supp. 3d 424 (S.D.N.Y. Mar. 16, 2015), affirmed, 622 Fed. Appx. 40 (2d Cir. Nov. 19, 2015). Obtained dismissal with prejudice, and affirmance on appeal, of antitrust suit alleging per se illegal horizontal agreements, attempted monopoly and boycott in travel industry.
Datwani v. Datwani, 42 Misc. 3d 1212(A), 984 N.Y.S.2d 631 (Table)(Sup. Ct. 2013) affirmed 121 A.D.3d 449, 994 N.Y.S.2d 88 (N.Y. App. Div. 2014), appeal denied 24 N.Y.3d 912, 26 N.E.3d 782 (2014). Obtained dismissal of suit in New York by resident of France against resident of New York based on forum non conveniens in favor of litigation in India.
Datwani v. Datwani, 2012 WL 8963102 (N.Y.Sup. Feb.2, 2012). Obtained stay of litigation in New York seeking to enforce purported agreement for the sale of stock in a privately held Indian company based on prior litigation pending in India.
Julio & Sons Co. v. Travelers Casualty and Surety Co. of America, 684 F. Supp. 2d 330 (S.D.N.Y. 2010). Defeated plaintiffs' motion for summary judgment and won cross-motion for summary judgment that insurer properly disclaimed coverage for defense costs and indemnity for one underlying suit based on the Insured v. Insured exclusion and for another underlying suit based on late notice. In reaching this decision, the Court rejected the Insured's argument that an Insurer's alleged wrongful denial of coverage for one suit operates as a full waiver of its right to enforce the policy's notice and other requirements with respect to subsequent suits.
Pacific Employers Ins. Co. v. Travelers Casualty & Surety Co., et al., 888 F. Supp. 2d 271 (D. Conn. 2012).Court rejected motion for summary judgment by excess insurer against underlying insurers seeking a declaratory judgment that general liability coverage, not professional liability coverage, applied to claims against a hospital for damages arising from sexual abuse of child patients by a former physician of the hospital.
Pacific Employers Insurance Co. v. Travelers Casulaty & Surety Co., et al., No. 3:11-CV-924 (SRU), 2015 WL 5636876 (D.Conn. Sept. 25, 2015). In case brought by excess umbrella carrier seeking declaratory relief against underlying insurers, the court rejected the excess carrier's argument that its policy could not be triggered until exhaustion of all underlying insurance and rejected the excess insurers' requested declaration that a hospital's negligent failure to supervise a physician who sexually abused children are outside the scope of hospital professional liability coverage.
Represents one of several insurers in multiple years and multiple towers in coverage litigation including disputes over applicable coverage, triggers of coverage, and allocation and aggregation of claims arising from more than 100 liability claims asserting sexual abuse across several decades by a former employee of an insured medical institution.
Represents insurers with respect to coverage issues in connection with past and present multi-district litigations attacking health care insurance industry practices.
Represents an insurer with respect to coverage issues raised by multiple sub-prime class actions and direct claims asserted against public ratings agencies.
Represents an insurer with respect to coverage issues raised by regulatory subpoenas and class actions concerning use of "retained asset accounts" for life insurance benefits.
Coordinating coverage counsel for an insurer and reinsurer in connection with tax shelter actions against multiple big six and small accounting firms.
Successfully defended multiple attorney malpractice and other professional liability suits.
Results
11/19/2015

Skarzynski Black successfully defeated an antitrust suit asserted against its client, a travel agency.  The plaintiff in the suit, also a travel agency, alleged that Skarzynski Black's client interfered with the plaintiff's relationship as a franchisee of American Express Travel and entered an improper agreement to control the market for discounted first and business class airline tickets. 

12/18/2014

After a long battle, Skarzynski Black achieved a major victory for its client, an individual shareholder of a privately held company in India.  The suit was filed in New York state court against Skarzynski Black's client seeking enforcement of an alleged 20-year-old agreement for the sale of stock in the Indian company. 
– D&O Considerations for Private Equity and Hedge Funds, Panelist.
– Pre-Conference Boot Camp on Fiduciary Liability Coverage: What Carriers, Brokers, Underwriters and Counsel Now Need to Know, Including With Respect to the DOL Fiduciary Rule, Co-Presenter.
Presentation: American Conference Institute's Networking & Leadership Forum for Women Leaders in Insurance Defense Claims and Compliance: I Don't Know How She Does It: How Women Leaders in the Increasingly Demanding Insurance Industry Can Make the Most Out of Both Life and Career (July 2015), Panelist.
Client Presentation: Bad Faith Liability: Trends & Emerging Issues, (2015), Co-Presenter.
Presentation: PLUS D&O Liability Symposium: Private/Non-Profit Company Liability Exposures: "Who Me? I Did Not Do Anything .... WRONG," (2015), Panelist.
Presentation: Developing Issues in the Law and Strategies/Considerations for Not-For Profit and Private Company Policy Wordings (2014), Co-Presenter.
Presentation: Underwriting and Claim Handling Considerations Involving the Insurance Company Professional Liability Insurance Policy (July 2012), Co-Presenter.
Publications
January 23, 2019

Evan Shapiro, Joel Vander Vliet, Andrew Gerow and Philip Weissman co-authored a comprehensive update on developments in lawyers' professional liability in Professional Liability Insurance published by the International Risk Management Institute.
Firm Events
07/26/2016

Evan Shapiro will speak at the American Conference Institute's 20th National Forum on July 26-27, 2016 at The Carlton Hotel on Madison Avenue in New York City. For more information, click here.