People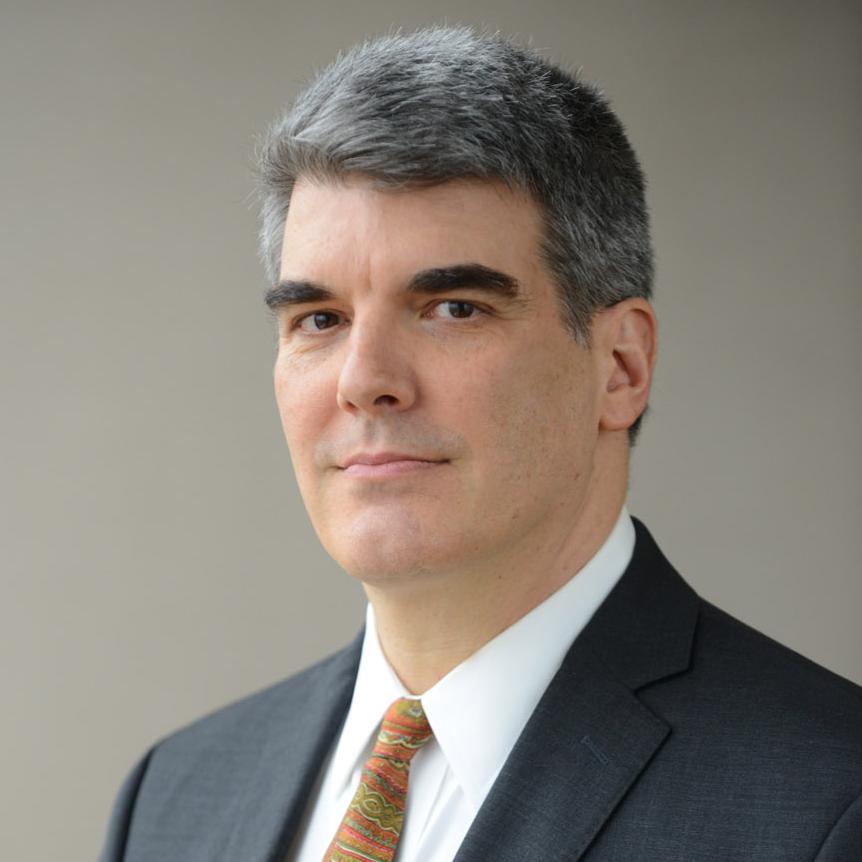 Andrew T. Houghton
Partner
New York
212.820.7734
212.820.7740
Overview
Andrew Houghton represents domestic and international insurers in litigation and provides analysis on a wide range of casualty and property coverages, including aviation, energy, commercial general liability, products liability, media liability and specialty lines. He litigates coverage matters in state and federal courts throughout the United States, and represents insurers in connection with international litigation. Andrew is a Chartered Property Casualty Underwriter (CPCU).
Andrew has more than 25 years of experience in aviation law. His expertise includes aerospace insurance coverage counseling and litigation on behalf of domestic, London market and international aviation insurers. Andrew provides coverage opinions, represents insurers in coverage litigation, monitors underlying litigation and represents insurer interests in mediations and settlement negotiations.
Andrew's experience in aerospace insurance encompasses virtually all aerospace coverages, including first-party hull coverages, aviation products liability, aircraft (third-party) liability, hangarkeepers and premises liability, airport liability, fuelling liability forms, personal injury liability, war coverages, deductible policies, excess coverages and reinsurance as well as space insurance forms. He has been involved with insurance issues in many high-profile matters such as the September 11 terrorist attacks, antitrust claims against air cargo carriers, discrimination claims by passengers, class actions against airlines, internet piracy claims, confiscation of aircraft and disputes regarding defective components in military procurement programs.
Andrew also assists insurers in policy drafting and, most recently, has worked on a new policy for UAV or "drone" operators and a policy providing specialized terrorism insurance.
In addition, Andrew's experience includes representing aviation and heavy equipment manufacturers, airlines and operators, in litigation in state and federal courts throughout the United States.



Honors
New York Super Lawyers - Metro Edition, 2011-2012, 2015-2019


Professional Associations
Society of Chartered Property Casualty Underwriters, Member.
American Bar Association, Tort Trial & Insurance Practice Section, Insurance Coverage Litigation Committee, Vice-Chair.
American Bar Association, Tort Trial & Insurance Practice Section, Excess, Surplus Lines and Reinsurance Committee, Past Chair.
American Bar Association, Tort Trial & Insurance Practice Law Journal, Past Editorial Board Member.
Aviation Insurance Association, Member.
Claims & Litigation Management Alliance, Member.
Public Service
Appointed by District Leaders in the Ninth Municipal Civil Court District in Manhattan to serve as the Administrator of an independent judicial screening panel to recommend judicial candidates to fill a vacancy for the Civil Court in New York County (2010).
Cases of Interest
Won reformation of Managed Aircraft Endorsement to aircraft fleet insurance policy in Illinois Nat. Ins. Co. v. Wyndham, 85 F. Supp. 3d 785 (D.N.J. 2015).
Represented hull war risk insurers in connection with the loss of a major cargo carrier's aircraft due to an alleged pilot suicide.
Won dismissal of a parachutist's declaratory judgment action in McGirk v. Certain Underwriters at Lloyd's, London, 2 F. Supp. 3d 837 (W.D. Va. 2014) based on application of the policy's jumper exclusion.
Represented directors and officers (D&O) insurers of a charitable organization in resolving coverage litigation over costs of response to a Department of Justice criminal investigation of violations of the Foreign Corrupt Practices Act.
Represented insurer in negotiating favorable resolution of claim for alleged foreign object damage to insured carrier's aircraft engine.
Won dismissal of an insured brokerage firm's coverage action in David Lerner Associates, Inc. v. Philadelphia Indemnity Insurance Company, 934 F. Supp. 2d 533 (E.D.N.Y. 2013), where the court held that the insured's performance of due diligence in giving investment advice to customers constituted "professional services" within the scope of its D&O policy's professional services exclusion.
Represented excess insurers of a medical product manufacturer in resolving coverage litigation arising from over 10,000 underlying bodily injury claims involving the insured's surgical mesh products.
Represented aviation insurer in parallel coverage actions in the Bahamas and U.S. Virgin Islands litigating a claim under an aircraft fueling policy, ultimately obtaining favorable settlement.
Successfully briefed and argued an appeal before the U.S. Court of Appeals for the Third Circuit in Illinois Nat. Ins. Co. v. Wyndham Worldwide Operations, Inc., 653 F.3d 225 (3d Cir. 2011) obtaining a precedential decision on the analysis of reformation based upon mutual mistake under New Jersey law.
Represented insurers of aircraft component manufacturer in resolving coverage dispute arising from the grounding of Learjet 45 aircraft.
Represented aviation products insurers in litigated coverage claim by manufacturer of explosive propellant devices in Evanston Ins. Co. v. OEA, Inc., No. CIVS021505, 2005 WL 3500799 (E.D. Cal. Dec. 20, 2005), ultimately obtaining a favorable settlement.
Obtained ruling of no duty to defend under airport OCIP policy in Massachusetts Port Authority v. Ace Property & Casualty Ins. Co., No. 033954BLS, 2004 WL 1194738 (Mass. Super. May 4, 2004).
Representing war risk insurers, obtained dismissal of claim in Virginia state court for alleged confiscation of a Boeing 727 in South America.
Litigated one of the first cases involving the knowing misrepresentation exception to the General Aviation Revitalization Act in Rickert v. Mitsubishi Heavy Industries, Ltd., 923 F. Supp. 1453 (D. Wyo. 1996), rev'd on rehearing, 929 F. Supp. 380 (D. Wyo. 1996), representing aircraft manufacturer client.
Litigated accident case resulting in widely cited decision on opposing party's destruction of evidence in Turner v. Hudson Transit Lines, Inc., 142 F.R.D. 68 (S.D.N.Y. 1991).
Drone Privacy Claims on the Horizon

,

38 The Binder Vol. 2 (

Aviation Insurance Association), Sept. 2013, Co-Author.

Social Networking: Evolving Benefits, Evolving Risks and Evolving Coverage,

PLUS Europe News

(Professional Liability Underwriting Society), Jan. 2012, Author.
Presentation at the Phoenix ABA Insurance Coverage Litigation Committee Midyear Meeting: Media Liability Insurance (2010), Moderator.
Determining Coverage for 'Professional Services' in CGL and Professional Liability Policies,

CPCU ejournal

(August 2008), Co-Author.
Conference at the Aviation Industry Group's 13th Annual Engine Leasing, Trading & Finance Conference: Managing & Settling an FOD Claim on a Leased Engine (2008), Panelist.
Presentation at the Tucson ABA/TIPS 15th Annual Insurance Coverage Litigation Committee Midyear Program: The Battle Before the Battle - Which Battlefield and Who's Rules? (2007), Moderator.
Presentation at the Chicago American Bar Association, 2005 Annual Meeting: Effective Solutions to Common Insurance-Related Transactional Issues (2005), Program Chair and Moderator.
Recent Developments in Excess, Surplus Lines and Reinsurance Law,

Tort Trial & Ins. Prac. L.J.

(Winter 2003), Co-Author.
Terrorism Risk Insurance Act of 2002,

Committee news, Excess Surplus & Reinsurance Comm.

(ABA/Tips Winter 2003), Co-Author.
Conference at the New York Aircraft Finance Legal and Regulatory Conference: Insurance Coverage for Commercial Jets (2001), Speaker.

Handbook of Airline Finance

, The Role of Insurance in Aviation Finance Transactions Chapters (McGraw-­Hill Companies) (1999), Co-Author.

Litigating the Aviation Case,

The General Aviation Revitalization Act's Effect Upon Aviation Products Liability Litigation (American Bar Association) (1998), Author.